Corsica
way,
Karaka
-
Tasmanian
Oak
Flooring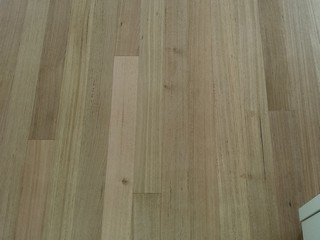 Corsica way - Tasmanian Oak Flooring
Timber Species - Tasmanian Oak Timber flooring
Scope of work - rough sand, Spot fill and fine sand
Finish - 3 coats of Water based finish low sheen

Now for those of you who happen to drive the Southern Motorway every day or live in South Auckland you would of course know where Karaka is. Of course this job is in the new subdivision beside the motorway. The owner of the house asked Nufloors to come and resand her kitchen, dining and hall for her.
The floor was a Tasmanian Oak.
As the owner was looking to sell her house she wanted something unique so we added a grey to the polyurethane to give it a light tinge of grey. The floor anded up nice and i must admit that I quite like Tasmanian oak. Not quite sure about the grey but each to their own I guess. We do a lot of houses for people who want to put their homes on the market so wooden floors are an awesome selling point of any home.