PikiThompson
Pl
-
Hall
Flooring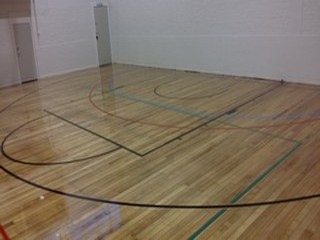 Piki-thompsom, solvent based Polyurethane, Tawa Wooden floors, 3 coats of Gloss Finish
Timber Species - existing Tawa Timber flooring
Scope of work - rough sand, Spot fill and fine sand Line Marking
Finish - 3 coats of Solvent based finish low sheen

The Hall, Tawa timber floorboards, Nufloors had the privilege of being able to sand and polyurethane this community hall flooring for a Maori Trust in Otahuhu. This four hundred square meter floor had four different courts on it and was in need of a major flooring restoration. The floor sanding process began with a 16 grit because after all nothing is easy right.
Well as is always the case we battled the painters and the pain in the ass builders to try and get this job completed. No such luck because this job took a record four weeks to complete.
Now I must point out that in no way was this our fault. Has I have said before, Painters and Builders in the way. So in between them our team managed to get a 16 ,24 , 40 grit and so on and so on until the flooring was completed and the floor sanding equipment was out the door.
Of course with the sanding part now complete it was on to the Discing and coating. Problem. The painters didn't want the smell. $@#!. You really need to wonder what people are thinking sometimes. Our floor sanders were put off again. do they want their floor polishing done or what?
Never mind though. We finally got in and finished the sanding and put two coats on. Then it was back in the next day to sand and vacuum clean ready for the line markers to do their thing. They only took two days to do the line markings putting down four brand new courts for them.
To make sure that the hall flooring was completed in the correct amount of time for the floor to harden meant that we had no option but to put the last coat on on Friday night which by the way was not fun. One because it was Friday and second have you seen Auckland traffic on a Friday night.
For full photos click here Sb Pikithomp
Three coats of solvent based polyurethane from Mirotone were used to complete this hall flooring project
Piki Thompson Way, Otahuhu.written by Hugh floor sander to nufloors