Buckville
Rd,
Buckland
Pukekohe
-
Macrocarpa
Flooring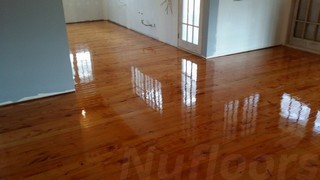 Buckville Rd, Buckland Pukekohe - Macrocarpa Flooring
Timber Species - American Oak Timber flooring
Scope of work - rough sand, trowel fill then fine sand
Finish - 3 coats of Water based finish low sheen

Large spreading macrocarpas (Cupressus macrocarpa) are a common sight in rural New Zealand, usually growing alongside homesteads and farm buildings. Macrocarpa (also known as Monterey cypress) was brought to New Zealand in the 1860s, and planted for shelter.
Macrocarpa is highly sought after as a decorative and building timber. It is durable outdoors and can be used without any preservative treatment.
Most macrocarpa timber in New Zealand has come from old, untended woodlots and shelterbelts. Some plantations were established by farm foresters during the 1970s and 1980s, but, as trees succumbed to canker, the species has fallen out of favour with growers.
The above information was available from Google.
We all remember when we were young and use to climb this big old trees on the farm. Or maybe you had one in your backyard. Never would you have thought that the tree could be someone's floor. Macrocarpa is a very nice Timber sanded and polyurethaned. But like Douglas-fir is one that we don't see a lot of.
The customer sourced his macrocarpa from ITM in Tuaku and was supplied and laid over several years. One hundred square meters of wooden flooring was put down. We were very lucky that our customer had the forethought to cover it up after he was finished making our job just a little bit easier.
The process. So Nufloors Floor Sanding Services Auckland arrived on site on Monday morning around 10.30 am and just like we do got straight into it. By late afternoon we had the floor ready for fine sanding. Tuesday morning we were back on site early and by 9.30 am we were getting ready to coat this now beautiful finished floor.
The customer wanted to have it lightly stained to give it a bit of colour. Now we're talking. With a discussion with the owner about the colour I asked him to let choose it and put on. As he was on site him came back as we finished and was very very happy with the end results.
Over the next two days we will be putting on the last two coats all with stain added to it. The end result will be a rich golden coloured floor and off course a very happy customer which the most important thing.
No matter what timber, pre finished hardwood floor or solid hardwood floor Nufloors can sand it and make it into something just for you.
This floor was coated with a solvent based polyurethane supplied by Handley Industries. Two coats are gloss with a low sheen finish. All coats are done with a percentage of stain added to the polyurethane.