Whats
so
great
about
new
Oak
Flooring?
Believe it or not.. it is the latest craze. Everybody whose anybody is wanting a solid oak floor .... Supplied, installed and polyurethaned.... Did you know that Nufloors can do exactly all of that for you? You dont have to go to all the trouble of finding the oak wood supplier and getting a layer to install the floor and then of course a floor sander to sand and polyurethane it, you can get the team at Nufloors to do it all for you.
So what is it all about, what is so great about new Oak flooring?
Is it the fresh light colour of the wood or it clean fresh presentation that makes it so attractive within the flooring market. As we know our native wooden floors are beautiful however they are generally found in darker browns and reds, this makes them less flexible in regard to staining different colours.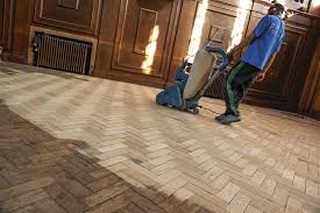 Perhaps it is more popular because of its availability rather than presentation. Nowdays you can get engineered oak flooring, solid oak flooring and even laminate flooring that has an oak looking surface.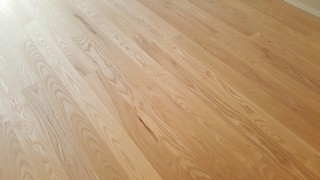 Other than all the reasons for purchasing solid wood flooring including lifetime durability, Oak presents as a fine wood, the colour and grains are delicate and subtley warm, this allows for your floor to complement your home rather than the floor dominating the area which can sometime be seen in todays modern open plan homes. Alternatively however Oak's beauty can make its own design statement and could easily command the attention of a room if so desired. Its natural look blends wonderfully with neutral interior decoration.
Then there is affordability, due to its availbility which of course is relevent to it sustainability. At the moment Solid Oak flooring pricing ranges from lower end $60 per m2 for a rusitc grade to upwards of $90m2 for prime grade. Dont forget that this is for the wood purchase only and then on top of that there is installation and then floor sanding and polyurethane costs, however this is an investment. You are then looking at a a solid wood flooring option that will outlive your life time. However have a read of my blogg "What does it cost?" for more information around costings. In the meantime however if you want to know more about the popular flooring option Solid Oak Flooring, give us at Nufloors a call on 0800 556 683, our floor sanding specialists will happily discuss your flooring options with you.