Heard
St
Apartments
-
Tasmanian
Oak
Flooring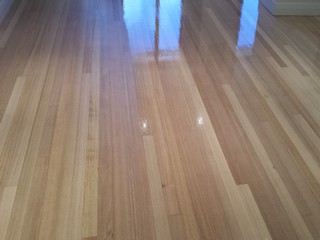 Timber Species - existing Tasmanian Oak Timber flooring
Scope of work - rough sand, trowel fill then fine sand
Finish - 3 coats of Waterbased blonded finish low sheen

This job was done by Nufloors Floor Sanding Services Auckland and we went in and resanded this Tasmanian Oak hardwood floor for the customer. The floor had been blonded with a white look.
The Tasmanian Oak flooring was in a need of a new look. So our floor sanders went in and sanded and polyurethaned the floor adding only a slight white to the floor to give the look the customer wanted.
The job was in Parnell and was on the third floor of the apartment building and required us to work quickly to minimize noise and dust. The floor sanding and coating of this hardwood flooring was done quickly with no fuss to having a completed finish.
The floor was coated using the Bona floor finishing system. The polyurethane is a water based polyurethane which perfect for apartment blocks.
For Full Photos Click Here Wb Heard Building