Ambury Farm Park is located amongst the southern suburbs along Manukau Harbour, Auckland. Despite its urban location Ambury Farms provides the opportunity for the general public to visit and see a variety of farm animals including but not limited to sheep, cows, lambs, chickens and pigs.

With a historic feel about it, Mangere Mountain erupted approx. 18,000 years ago and this park sits on a field that has been made fertile from the ash of the volcano. Also close to the waterways the area around the park also provided food by way of kai moana (seafood) and easy launching for canoe of the various nearby iwi (including Wai-o-Hua and Nga ti Wha tua). The park and the Otuataua Stonefields to the south are the only places in Auckland where Māori stone structures remain on public land. Stone mounds at Ambury mark pre-European gardening sites.
So one may ask; what are the team of Nufloors 4 U doing on a farm?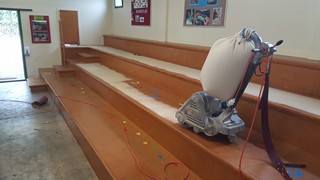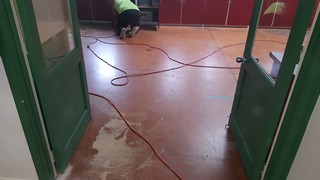 Click on See more for completion photos..
Read more